I confess. This is not my strong point.
Managing to pour drink down my chin, onto my top and/or on my boots is more of a strong point.
As is knocking the glass off the table. More times than I like to admit.
I've looked at and tried various sippy cups and the like, but not found any that really worked for me.
And then add in the 'I need to drink something, but I really really don't want to have to sit up' factor.
But then I found these.
'
Safe Sip'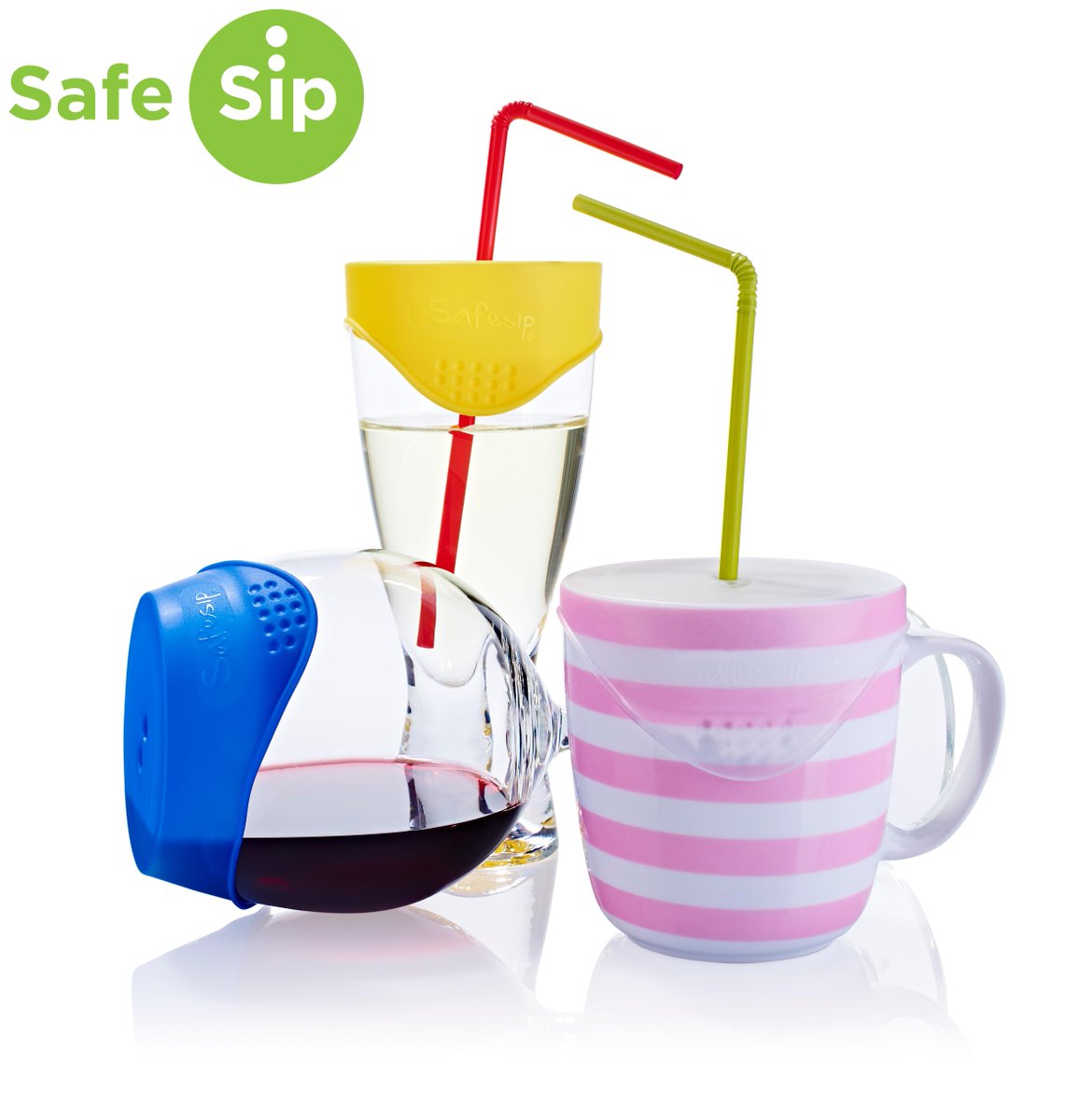 And they really work! (Mine have already saved my laptop and my bed from impromptu showers.)
They are pretty easy to fit, can go on whatever glass/cup/mug I want to use, are easy to clean, and because the straw is held nicely in place, you don't have to do the weird face contortions as you chase the straw around a non-safe-sip-ed cup with your mouth.
And they are cheap. And stylish. And generically awesome.
I now have 3.
The only thing I would say is: don't keep them in the same place as your adaptive cutlery. It turns out they are not immune to sharp knives.
And no. I'm not being paid for this, and have no affiliation with the company :D
Edited to add:
However, if you hold your cup upside down, a small ammount will dribble throught he vent in the lid. Thanks to my sister for discovering this. Fortunatley I don't usually hold my glass upside down for prolonged periods.